Join Us and Make a Difference Every Day
Pine Tree Legal Assistance employs a diverse team of individuals, each committed to making our communities more just.
Pine Tree Legal Assistance is an equal opportunity employer and encourages applications from qualified candidates of all backgrounds.
Current Opportunities:
Managing Attorney - Augusta Office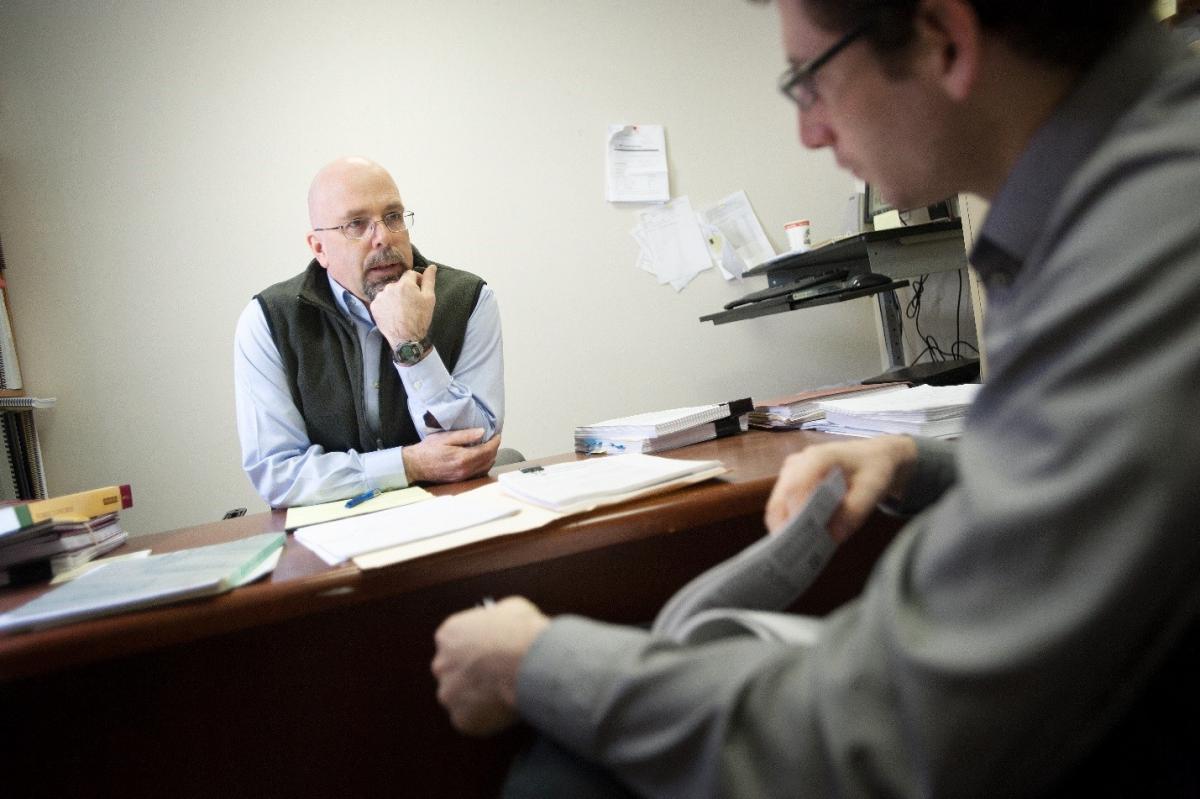 ---
Managing Attorney - Augusta Office
Pine Tree has an immediate opening for a managing attorney based in its Augusta office. The Augusta office currently includes staff handling general legal services, as well as specialists in the Fair Housing Unit and Veterans Unit. The Augusta managing attorney has also traditionally supervised the attorney handling foreclosure defense cases. The Augusta managing attorney's caseload will primarily involve general legal services (especially housing and consumer matters) for low-income individuals living in the four county area served by the Augusta office (Kennebec, Somerset, Knox and Lincoln Counties.)
The managing attorney at Pine Tree is a recognized leadership position within the program as a whole. The managing attorney is responsible for both the quality and extent of legal work undertaken by their office or project and the performance of the staff that are assigned to that office or project. As a supervisor, the managing attorney is also expected to create and foster an atmosphere of teamwork and collaboration among staff and volunteers that will continue to strengthen program services within their office or project. The managing attorney must be an active and engaged member of Pine Tree's small management team and committed to supporting their colleagues around the program. The managing attorney should be an advocate for local office and project needs within the program. The managing attorney is also expected to promptly identify and bring issues of concern or controversy related to their office /project work or personnel to senior program managers for resolution. When program wide protocols or decisions have been made by the Board of Directors or senior staff manages, the managing attorney plays an essential role in supporting/enforcing implementation of those decisions on a local basis. The managing attorney also takes a leadership role in monitoring and addressing the reputation of their office/projects (as well as that of Pine Tree overall) within their local community. Networking on a local level within the civil justice community, nonprofit agencies and potential funders should be expected. Management responsibilities are currently anticipated to require a minimum of 15 hours/week. Managing attorneys also maintain an active caseload, adjusted to reflect their management responsibilities.
Pine Tree managers must be licensed Maine attorneys with a minimum of five years of experience as a legal aid attorney and two years in leadership roles within the program or community. The following qualifications are also important:
• A demonstrated commitment to the provision of high quality legal service within their own work and program wide;
• Enthusiasm for communicating their passion and commitment to the work to colleagues, employees, and external stakeholders;
• The ability to teach the practice of law to new staff and volunteers;
• Experience motivating and managing staff and/or volunteers;
• A demonstrated commitment to strengthening the quality and reputation of the program as a statewide legal aid provider;
• A demonstrated commitment to Pine Tree's core values and willingness to help staff improve their work over time;
• Strong time management, organizational and communication skills
Additional information about the position is available upon request. The expected annual salary will be in the range of $58,000 – $75,000 depending on experience; Pine Tree provides a very generous benefits and leave package to all of its staff.
To apply
Applicants should provide a letter that details your interest in the position, your qualifications, and what you hope to contribute to Pine Tree's future, together with a current resume and contact information for three professional references. Application materials should be emailed to both Executive Director Nan Heald at nheald@ptla.org and Deputy Director Chet Randall at crandall@ptla.org by August 24, 2018, although the position will remain open until it is filled.
---